Ordinary People Doing Extraordinary Things

Halcyon Essentials mission is to provide everyone access to consistent, reliably dosed, lab-tested hemp-based products that promote overall wellness. Our team consists of experienced professionals from all backgrounds dedicated to creating the best products and services our industry has to offer

Halcyon Essentials provides superior quality CBD in a variety of products to deliver results consistently. Our combination of science and nutrition is the key to developing hemp extract products that promote overall wellness.

Halcyon Essentials is built upon the values of integrity and professionalism. Our team is dedicated to creating products that are accurately and consistently dosed, manufactured under sterile conditions, and are a good value for our customers.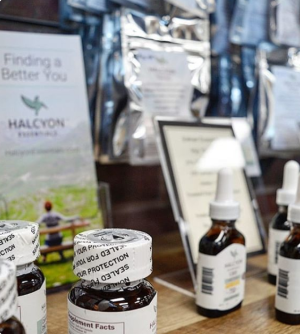 Halcyon Essentials is the first hemp extract product manufacturing company in the Southeastern United States. Hemp extracts include cannabidiol, cannabigerol, cannabichromene, cannabinol, and many other cannabinoids. Unlike most "CBD companies", We have been working with medical cannabis and hemp for over 20 years. This experience allows us to develop products that actually do what they say they do.
In addition to this intimate knowledge of the medicinal value of hemp, we know science. Our lead product developer studied Chemical Engineering at Georgia Tech. Halcyon Essentials uses medical and lab grade equipment to ensure that our products are always accurately dosed and manufactured under sterile conditions following GMP and GLP. The hemp industry does not require we follow these protocols. We do it because we take pride in our product and want to deliver the closest thing to medicine that the FDA allows.